Wilders Relative Strength
Wilders Relative Strength Index, RSI, is a study that gives you another view of the price movement of a stock. It is a type of momentum oscillator.
An indication of a TOP in the price is signified by the RSI crossing above 70 and conversely a BOTTOM in the price action is signified by the RSI dropping below 30.
Another aspect of this index to look for is divergence between the movement of the RSI and the price of the stock. This can be indicative of turning points in the equity.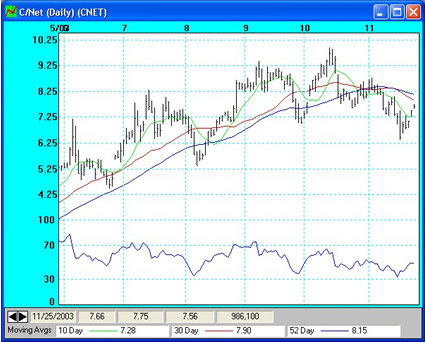 Back to Stock Indicators